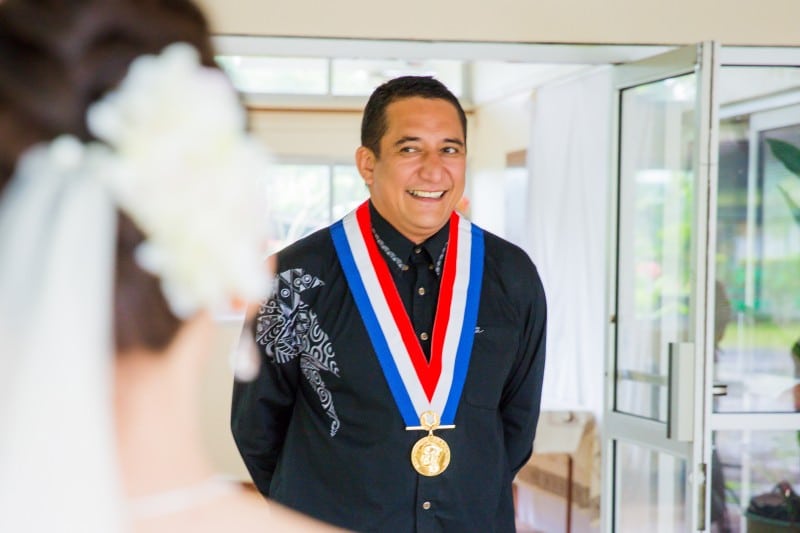 Photo Credit: AngelM

If you missed my previous posts…
I presented the costs of a Tahiti legal wedding, that is, how much it does cost at home to order the documents, have them stamped for international use, translated into French, and shipped to French Polynesia, as well as the requirements to get legally married in Tahiti, and the documents you'll need to order and/or to apply for, in order to have a civil marriage in Tahiti.
How To Finalize Your Tahiti Legal Wedding Paperwork?

Now that you have your certified copies of your birth certificates authenticated with an Apostille (this is a stamp to legalize your documents for international use), your certificates of non-marital status, (and your prenuptial agreement if you intend to have one), all translated into French, here are the final steps:
– Letter to the Mayor
Next you'll need to complete and sign a Letter to Mayor that you can download here.
– Marriage of Foreign Citizens Application Form
You'll also need to fill out a Marriage of Foreign Citizens Application form, including everyone's full information as this is transcribed to the marriage registry. I'll be one of your witnesses and provide the other one when you do not have friends or family travelling with you to be witnesses.
– Passports & Utility Bill(s)
Lastly, you'll need to provide copies of both your passports + copies of a utility bill as a proof of residency at your location (any bill noting names and physical address).
Once you have this all, you can send the original documents to the chosen City Hall, using express service such as FedEx, or DHL service. Remember:
Your Tahiti Legal Wedding Paperwork Must Be Received In Tahiti No Later Than 45 Days Prior To The Planned Wedding Date!

To sum it up, that should be:
Letter to the mayor, dated and signed by both of you,
For each of you: Certified Copy of Birth Certificate + Apostille + Certificate of Non-Marital Status + translations of all,
"Mariage des étrangers en Polynésie française" form completed,
Copies of your passports,
Copy of utility bills showing both of your names and address.
Pre-nuptial agreement and/or divorce certificates/decree translated if it applies.

Missed the other posts in the series? Here is the best article that sums up everything I shared about getting legally married in Tahiti.

I am experienced in assisting my clients from around the world in this process and will guide you through step-by-step, to make it as easy as possible on your end to get your Tahiti legal wedding paperwork sorted. I will also be there on the day to act as the translator (which is mandatory) during the ceremony (into English) and will be accompanied by another staff to act as your witnesses as well when needed.
For more articles like these subscribe to my monthly newsletter HERE (and

Get the Free Report to pick the best Wedding Ceremony Location in Tahiti

)!