Destination Wedding Planner in Tahiti

Professional Ceremony Officiant

Moorea Wedding Specialist
Both creative and practical,
detail oriented, and highly invested
in creating what you want,
you can count on me to be
unbiased in every situation.
My name is Julie, I am a wedding planner and a certified Life-Cycle Celebrant®, specialized in bespoke ceremonies, elopements and intimate weddings. Originally from France, I fell in love with French Polynesia and Polynesians the moment I stepped off the plane, 20 years ago. The strong connection to nature, the island vibes and the simple lifestyle instantly had my heart.
I am now sharing my life between two islands: Tahiti and Moorea. My career path led me to visit many islands and I have gained an extensive amount of knowledge on the destination. Many travelers from all over the world have trusted me to organize their one-of-a kind lifetime vacation. Whether it was in travel agencies, on a yacht or in luxury hotels, planning, coordination and anticipation have always been part of my daily work life.
Constantly eager to discover new places, I kept on wandering in the islands, scouting new hot spots or things to do. I have also written a lot, from newspaper journalist to writer for magazine or content creator for companies.
More recently, as chance would have it, Nelly (founder of wedOtahiti) and I crossed paths again. We exchanged a lot about being a celebrant, and I decided to follow the Celebrant & Foundation Institute certification in the United-States. This is how now, I celebrate love in one of the most beautiful place on earth.
TELL ME ABOUT YOUR WEDDING IN TAHITI !  
Will you be having a destination wedding with your friends and family in attendance, or will you elope in Tahiti and have a super personal and intimate ceremony?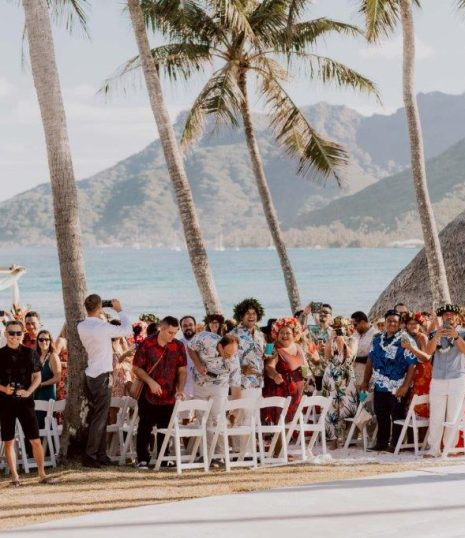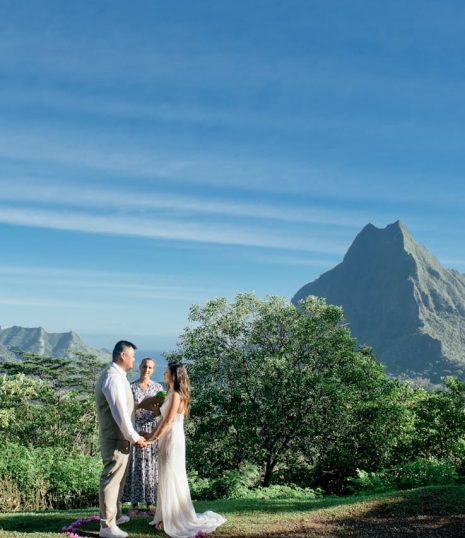 Let me help you plan a stress-free wedding in Tahiti. Click on the button below to get started.