Moorea Resort Destination Wedding | Photo Credit: Helene Havard Photography

You fell in love with Tahiti, and have decided to hold your destination wedding in this magical place. Before you ask your guests to get a passport, you will want to gauge what are the options for a wedding venue in Moorea. Do you want to go the traditional route, and book a resort, or would you rather secure a non-traditional wedding venue instead? Moorea is a small island, and venue options are limited. Extremely limited. Think of it this way: the island has 16,000 inhabitants and the circle island road is 37 miles long, that's it (60 kilometres). Good news is, you cannot get lost.
French Polynesia is a very safe destination to travel to and amidst a pandemic and travel disruptions around the world (hello 2020), it has remained so by being proactive and innovative in implementing an avant-garde health protocol to protect the local population and its visitors in search of a stay free of Covid-19. Now more than ever, couples are downsizing their weddings, and considering an intimate destination wedding where they can keep it safe while celebrating the special moment with style.
Non-traditional venues in Tahiti vs Tahiti resorts

Now are you hesitating over using a venue that specializes in weddings vs. using a non-traditional venue in Tahiti that needs a complete makeover to make it appropriate for your wedding? Have you even considered using a venue other than a traditional one?
I'll say this: whether you should book a traditional resort or look for a non-traditional venue to hold your destination wedding in Moorea is dependent upon:
the number of guests you are inviting / expecting to attend
how stylish of a reception you are wanting
how young or old your peeps are (think venue access and available facilities)
Before we dig into the top 3 non-traditional wedding venues in Tahiti, let's hear firsthand insights from fellow wedding pros around the world on the topic :
Pros of Using a Traditional Wedding Venue (Tahiti Resort)

– They'll usually save you money on the base services because they offer packages including the venue itself, all tables and chairs, china / glass and silverware, tablecloths, food and beverage packages, and the catering staff.
– You're dealing with staff that works at the resort, so things are more likely to go smoothly.
[In a wedding venue] it's often just a case of ticking from a list of options and everything is pulled together for you on the day… Clients choose menu 1, exclusive restaurant, band on the beach, 2 hours open bar and the lounge sofa sets on the terrace. On the day you can pretty much turn up and just check everything is correct to the check list. Sally Sephora from WeddingBox Italy
– It's designed for wedding guests, which means they'll be more comfortable, there will be no surprise.
Cons of the Traditional Wedding Venue (Tahiti Resort)

– Lack of personalization. Your wedding guests may feel like they're attending "just another wedding."
The cons of using this type of venue is that it can feel "typical" and "done before" which no couple really wants to think about their wedding. Jessica McDaniel from Pocketful of Sunshine Event Design
– It doesn't give you as much of a unique, personal experience.
– You'll have to work harder to create that unique decor.
– Every service needed outside of the base package (think of hair stylist, make-up artist, photography, videography, flowers, music etc.) will be marked-up up to twice as much as it would normally cost if you were hiring the vendors yourselves, which adds up quickly to the bill.
– You may not be able to bring in that vendor you love, but rather have to choose among those vendors contracted by the resort.
Pros of Using a Non-Traditional Wedding Venue in Tahiti
Private Family Property | Photo Credit: Nick Radford Photography

– Gives you a more unique wedding theme and style.
[Atypical venues] are great for non-traditional couples that don't want the same venue everyone else has. Jessica McDaniel from Pocketful of Sunshine Event Design
– You can mix and match vendors and decor to completely match your desires.
– You can hire your own caterer, which is great if you want gourmet or specialized food.
– It has the potential to save money, but usually doesn't end up that way. (See cons below.)
Cons of the Non-Traditional Wedding Venue in Tahiti

– It often ends up being as expensive as in a resort when you have to plan the wedding with à la carte services.
– It's often not designed with guests in mind, so you may have more issues with guest comfort and convenience. Example: heels on the lawn, not enough bathrooms, etc.
– You won't have experienced staff, so make sure you hire a planner.
It's quite a lot more effort and coordinating but the things you need to be very careful of are the unknowns. Not knowing that if you hire 110 chairs with chair covers, 11 tables and lounge sets with cushions from a hire company that they will simply deliver them in a pile and walk away… ouch! You need a lot more hands on the day because the setting up isn't done for you. Sally Sephora from WeddingBox Italy
– More details and more time intensive for you to plan.

So, bottom line is, you'll have a much more unique destination wedding experience in Moorea using a non-traditional venue vs using a wedding venue at a resort, but that's also a lot more work and logistics to put it all together.
Whatever you choice, we will make sure that your destination wedding in Moorea will be totally unique, and that your guests walk away with amazing memories.
I will either help you to design a resort wedding that is true to you, or to find the "hidden gem", non-traditional wedding venue in Moorea, one that will work perfectly for you. My full service wedding planning packages can be found here.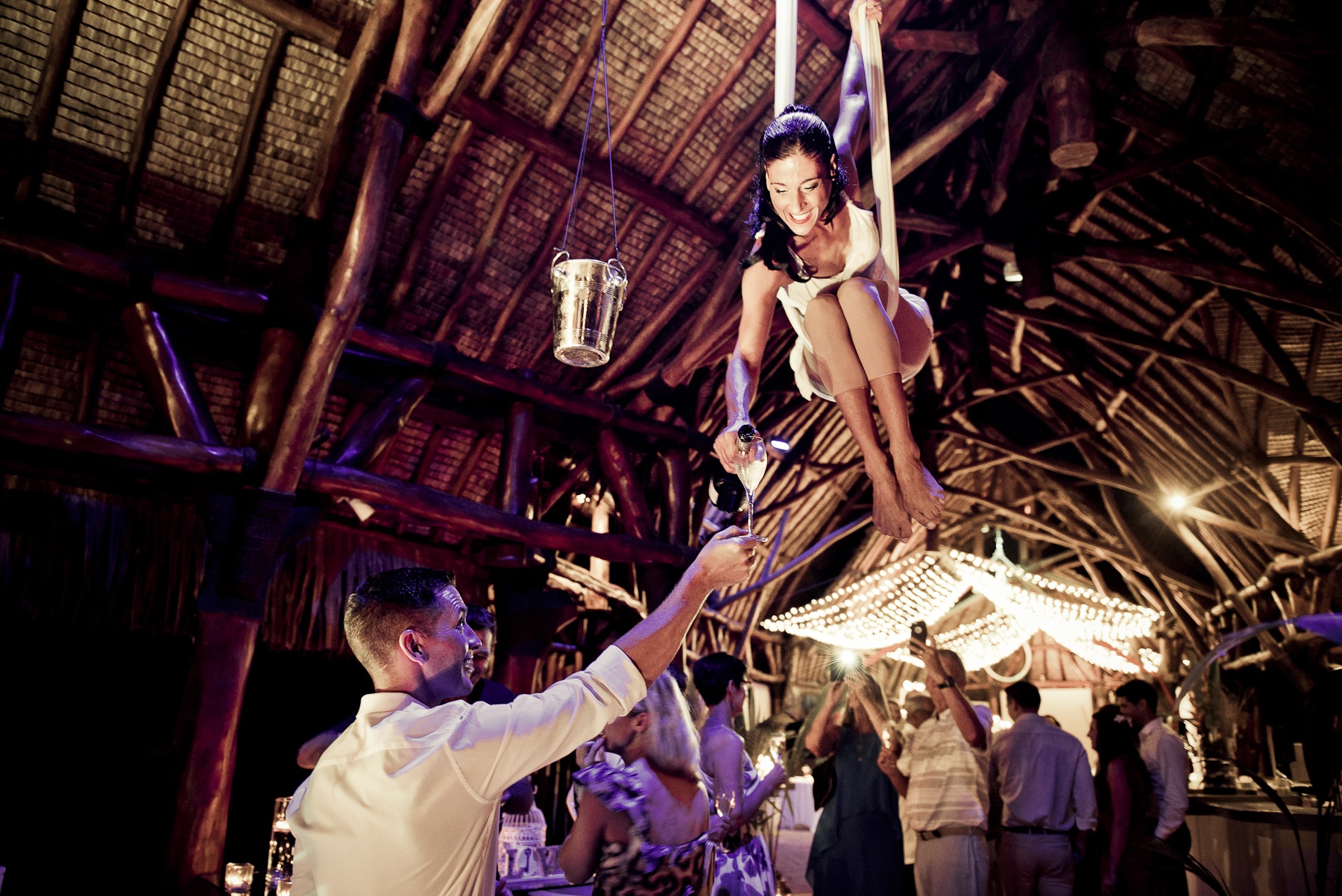 Moorea Resort Destination Wedding | Photo Credit: Helene Havard Photography
The key to making this kind of venue decision is to make sure you're making an apples to apples comparison. Don't just glance at the price and decide that way. Look at everything you're getting for that fee and what else you'll need to bring in to make it a comfortable, usable space. Jessica McDaniel from Pocketful of Sunshine Event Design
3 Non-Traditional Wedding Venues in Moorea
1 of 3 : Airbnb
There are lots of stunning vacation rental villas and homes around Moorea. Ideal you think? Hold on! Not so fast.
This works wonders for very small gatherings and micro weddings (no more than 15-20 people). We can typically set up under cover with that small of a guest count, for a totally stress-free experience. No need to worry about that unexpected tropical rain shower that could potentially ruin your outdoor wedding table design.
A backyard wedding in a vacation rental villa in Moorea queues a few restrictions and considerations though, one of which being that most Airbnbs do not tolerate any sort of event(s) to be held on property. I can help finding the ones that will work for you, again when the guest count is small.
More on this topic here :
Micro Wedding Is The New Black | A Backyard Wedding In Tahiti Part 1
How To Plan A Micro Wedding | A Backyard Wedding In Tahiti Part 2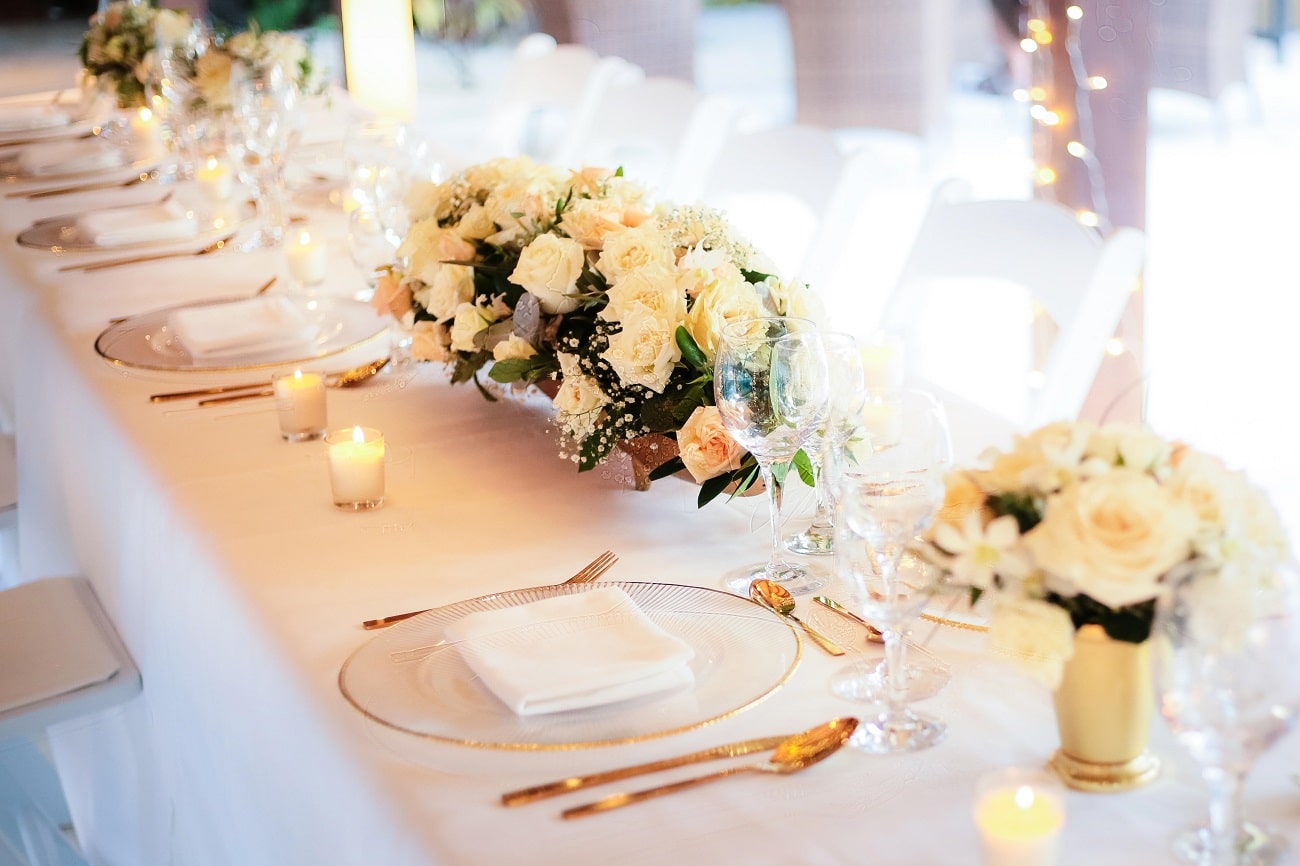 2 of 3 : Lodge Type Accommodation
They're like small hotels but without a restaurant and hotel staff. Much like Airbnbs listed above, they come with beautiful surroundings and grounds, but service is typically limited to breakfast service, and maid service every x day. That means you'll be on your own when it comes to setting up, breaking down and everything in between on the wedding day.
Privatizing such a place also means you can have your entire party stay close together at all times, and enjoy quality time with family and friends. Some places can accommodate 30 people in separate, individual bungalows so this is great for a medium-sized destination wedding in Moorea.
Privatizing may only be available during shoulder or low season.
3 of 3 : Private Islet Beach
Feel adventurous? A private islet beach is another non-traditional wedding venue option when your guest count tops 30-35 people max.
This is definitely the most unique, surprising, and fun venue option and will have a wow factor your guests have never experienced before, but it also comes with some drawbacks and is the riskiest. Facilities on a private islet are almost non-existent i.e. bathrooms are very rudimentary, potable water supply is restricted, getting in and out of a boat and walking a few steps in the water might be inconvenient to some etc. but, if you have an easy-going crowd, this may be the perfect non-traditional wedding venue for you in Moorea.
Most importantly, in case of inclement weather (not just a few rain drops, but say a mini tropical storm) it might just be impractical so a back up venue is essential.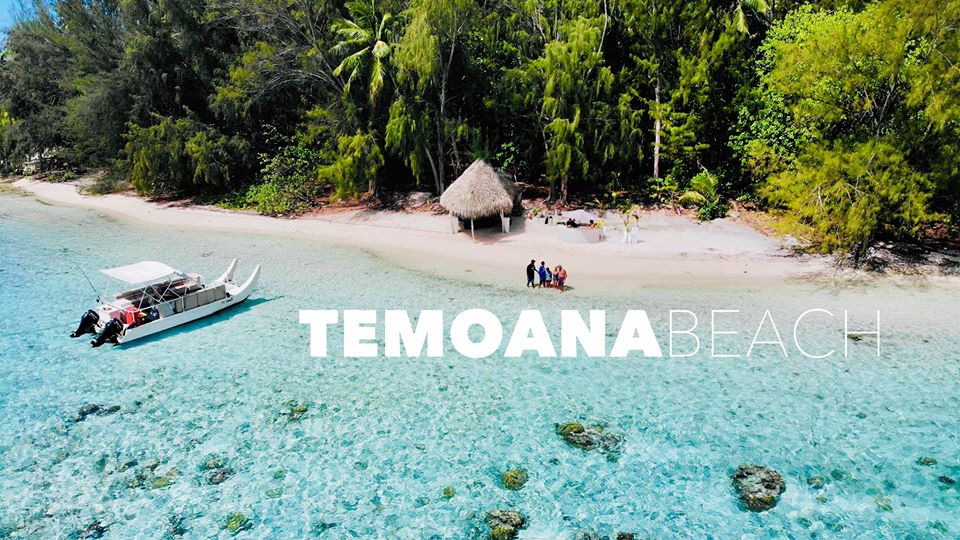 I specialize in small and intimate destination weddings in Moorea, and help international couples plan a tropical wedding in Tahiti that combines a personal experience with striking landscapes and untouched beauty.
My mission? Connecting my couples to great vendors & creating unique heartfelt weddings. With style.

All wedding table designs on this page : Weddings in Moorea
Find other articles in the same series:

Pro Insights Series: Hiring a Wedding Planner in Tahiti vs Having a Resort Coordinator
Pro Insights Series: Why Should I Hire a Wedding Planner in Moorea?
Pro Insights Series: Jack (or Jill) of All Trades, Master of None. Stop Calling Yourself a Wedding Planner

** Last updated on October 1, 2020 **
Thinking That a Personalized Destination Wedding in Tahiti Is For You? Contact Me To Get Started!
For more articles like these subscribe to my monthly newsletter HERE (and

Get the Free Report to pick the best Wedding Ceremony Location in Tahiti

)!