Planning Your Wedding Or Vow Renewal Celebration In Moorea?

Today I am re-sharing a sample 24-hour itinerary for one of Tahiti's most popular island: Moorea.
You'll be spending a few days there either before or after your celebration in Moorea, so don't shy away from visiting the island and venture out!
Moorea is for the adventurous with lots of things to do and see and below are (just a few of) the not-to-be-missed when you visit, updated from my original post from 2 years ago.
6:00am,
Sunrises in the Islands of Tahiti can be just as gorgeous as sunsets… seriously; zen out as the rising sun casts a pink hue across the lagoon and the horizon. You're on vacation and probably want to sleep in, I get it… but, don't we say that the early bird catches the worm? Here's proof that a Tahiti sunrise is well worth the effort (photo taken from a smartphone, on the North-Western side of Moorea, no editing to the original):
7:00am,
The sun is up, greet the day by gliding over the calm lagoon waters on a paddle board; as the waters lap against your board, you will feel a sense of great empowerment. The wind can sometimes pick up a bit in the late morning (especially during our Winter time in Tahiti from June to September) and going early in the day makes the exercise easier when you're a novice at stand up paddling.
Photo Credit : Tahiti Tourisme – Gregoire Le Bacon
7:45am,
Now, energize yourself with a local breakfast: cut fresh pineapple – Moorea is the pineapple island, coconut bread, "pua'a roti" (small pieces of roasted porc) and/or caught fresh locally fish specialties such as the Tahitian style raw tuna fish with coconut milk. Super delicious!
Photo Credit: Tahiti Tourisme – Tim McKenna
8:30am,
Take a hike up the Belvedere. On the way you'll find interesting ancient "mara'e" (sacred temples) as well as the island's agricultural school where you can take a break and enjoy a home-made sherbet or ice-cream (ginger is exceptional, and my absolute favorite!) or taste a selection of locally produced jams. Walk a little further up and enjoy the stunning view over the two bays. Don't forget to snap a selfie while you're up there! Stroll hand in hand down through the agricultural school's domain which has lovely walking tracks through fruit trees plantations, pineapple fields and other endemic species.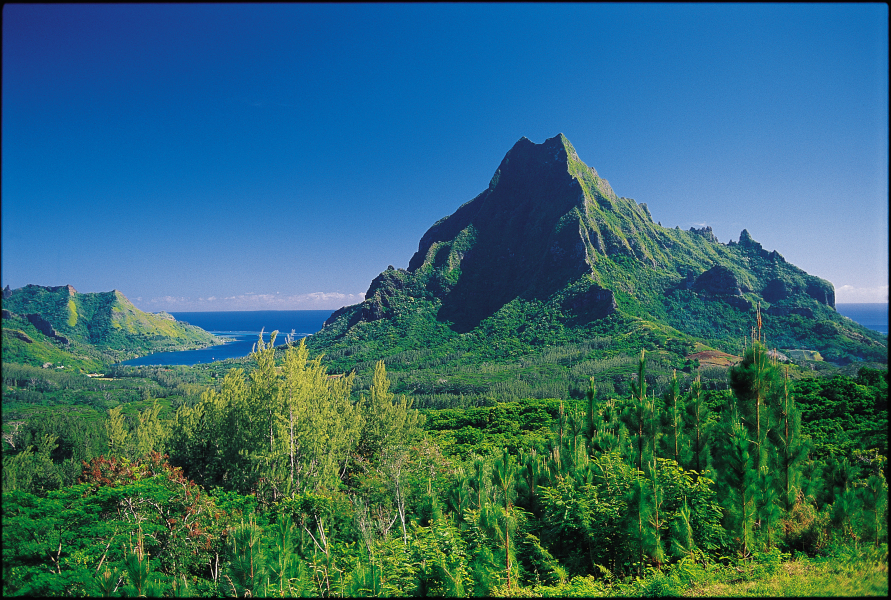 Photo Credit: Tahiti Tourisme – Philippe Bacchet

Always pack a hat, sunscreen, mosquito repellent and sufficient water when you venture off on a hike, and wear comfortable shoes. BTW there are plenty of amazing hikes to the interior of the island, most are in the shade of the forest and signage has been tremendously improved this past year. However, we recommend that you always go with a professional guide (or someone who knows his/her way perfectly) for anything beyond the easy "fitness trail", as most paths very much look alike; I go hiking pretty often and I wouldn't be able to find my way on my own, this takes experience believe me (hum, just like planning weddings)!
12:30pm,
Drive to the East to travellers' and locals' favourite: Snack Mahana. Cool off at this seaside casual place with a local Hinano beer or a freshly squizzed pineapple juice, and load yourself up with energy by ordering one of their fish specialties (they have burgers, too). You better be patient as it can take a while for your order to be processed but it is well worth the wait. Make sure you bring cash as they do not accept credit cards (also note that the place is closed on Sunday).
3:00pm,
Just 5 minutes away is the home of the Dolphin Center. They have programs several times a day, with one starting at 3:15pm. Whether you take a program and get into the water, or admire the bottlenose dolphins zooming around their own lagoon from the former resort's over the water bridges, we bet that you'll be compulsively Instagramming their impressive jumps and flips in the water.
Photo Credit: Dolphin Center

This former resort is also home to a Sea Turtles Clinic that provides medical care to turtles found sick, wounded, mutilated or seized by the authorities. This is a great cause that you can support with a donation to the foundation if you care about these lovelies, so don't forget to stop and say hi to them.
4:00pm,
You can now stroll the boho boutiques and galleries of Le Petit Village in Haapiti, immersing yourselves in authentic Tahitian style with a large selection of pareos, sculptures, black pearls and more souvenirs from Moorea.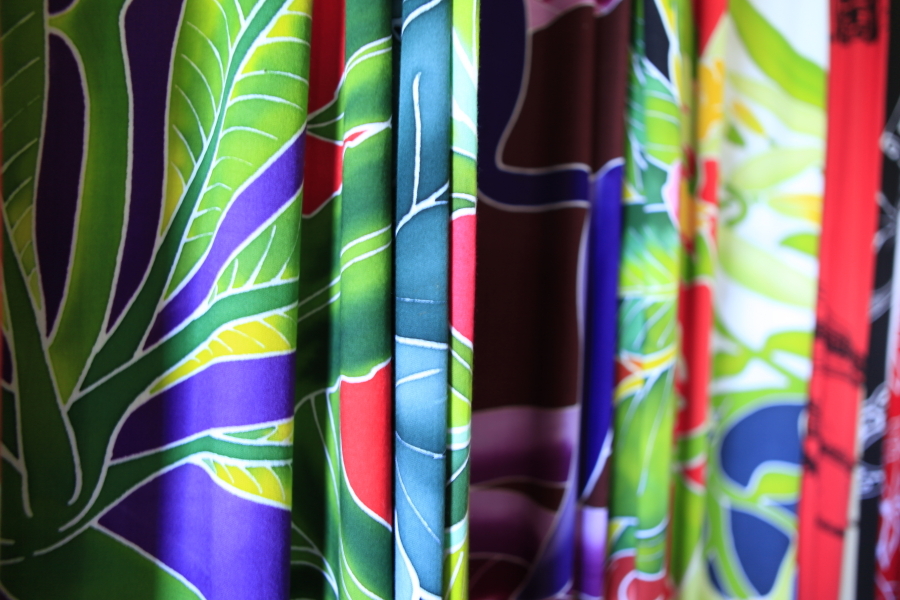 Photo Credit: Tahiti Tourisme – Gregoire Le Bacon
5:30-6:00pm
Head back west to catch the sunset as you sip a Maitai cocktail or a glass of wine (the wine cellar is amazing!) at the Holy Steak House, another locals' favorite. Their outside garden patio and lounge bar are just so lovely that you will not want to leave and might decide to have dinner there, to end your day as blissed out as it began.
The Holy restaurant is renowned for serving exceptional meat from NZ cattle grown outdoor and grass-fed, the very best meat restaurant around. Try their mashed potatoes with chorizo as the side to your course, it's excellent! Oh and the good news is that they also accommodate vegetarian folks.
Photo Credit: Holy Steak House Moorea
Need More Destination Information? Visit Your Local Tahiti Tourisme Website to Discover The Islands of Tahiti And Contact Me To Plan Your Celebration In Moorea.