You've got your big-day beauty shine and shimmer planned, and you know you'll be glowing with love and excitement. But what about your venue sky, exit walk, or first dance? Have you planned to dazzle there?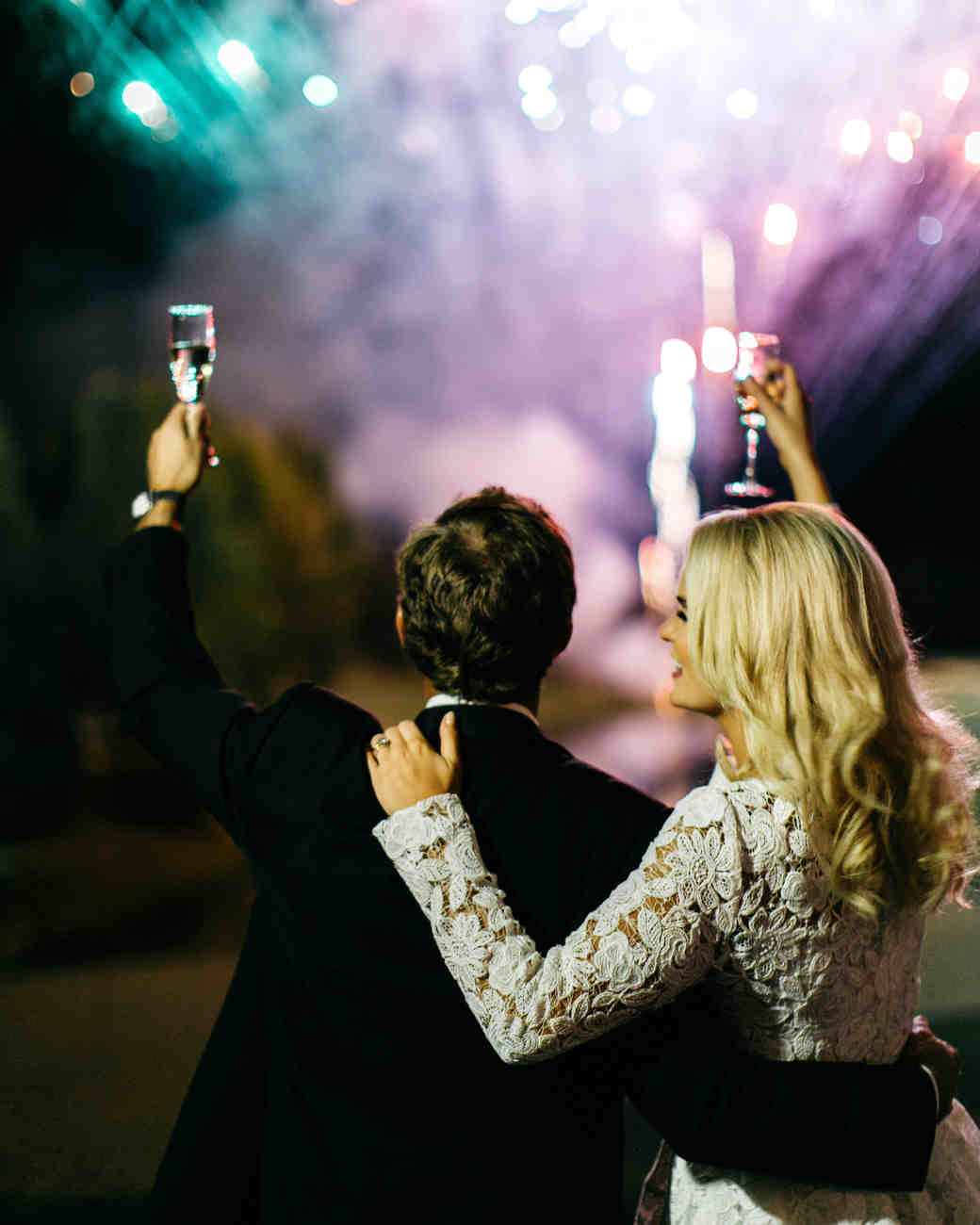 Photography: Kristen Kilpatrick

I just ran across this article on martha stewart weddings that is packed full of ideas from real weddings to make your wedding day sparkle: Amazing Fireworks and Sparklers from Real Weddings

From sparklers for your grand entrance into your wedding venue or the end-of-night send-off, to fireworks that illuminate the sky, see how you could light up your wedding in Tahiti with fireworks in Moorea, just the same as these real couples did (click above title to access the article)!
You Are Eloping to Tahiti – And Would Like Some Fireworks In Moorea?

How about a romantic beach dinner and a private firework display in your honor? You can do a "JUST MARRIED" or your initials and a heart allegory – either sitting in the sand or floating on the lagoon – if you want to keep it small and fun or, we can design a several-minute display in the colors of your choice!
Photographer unknown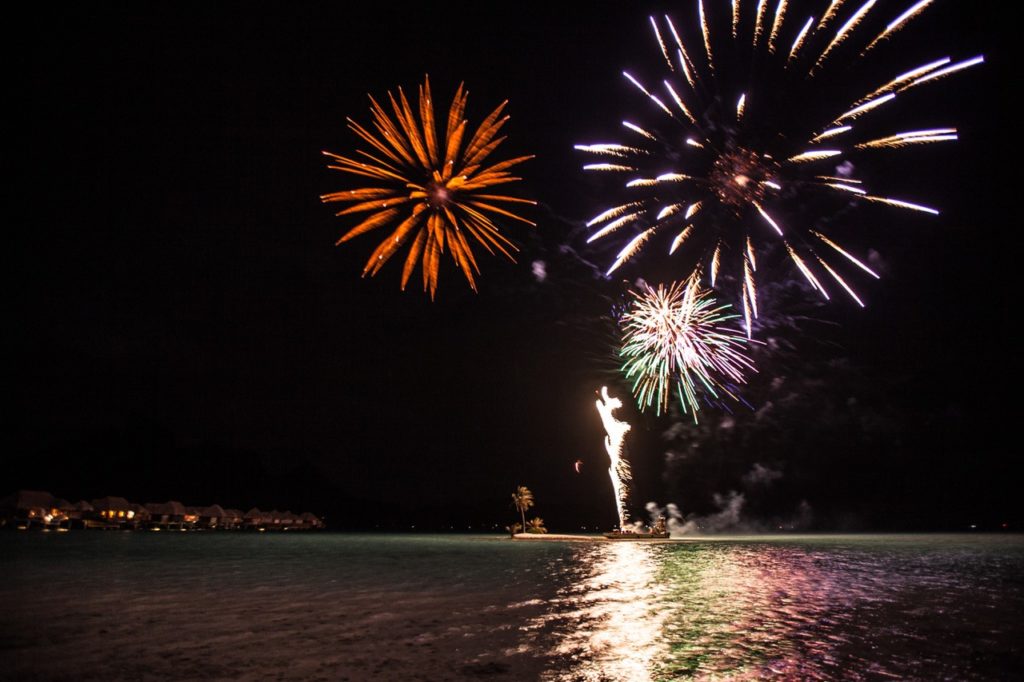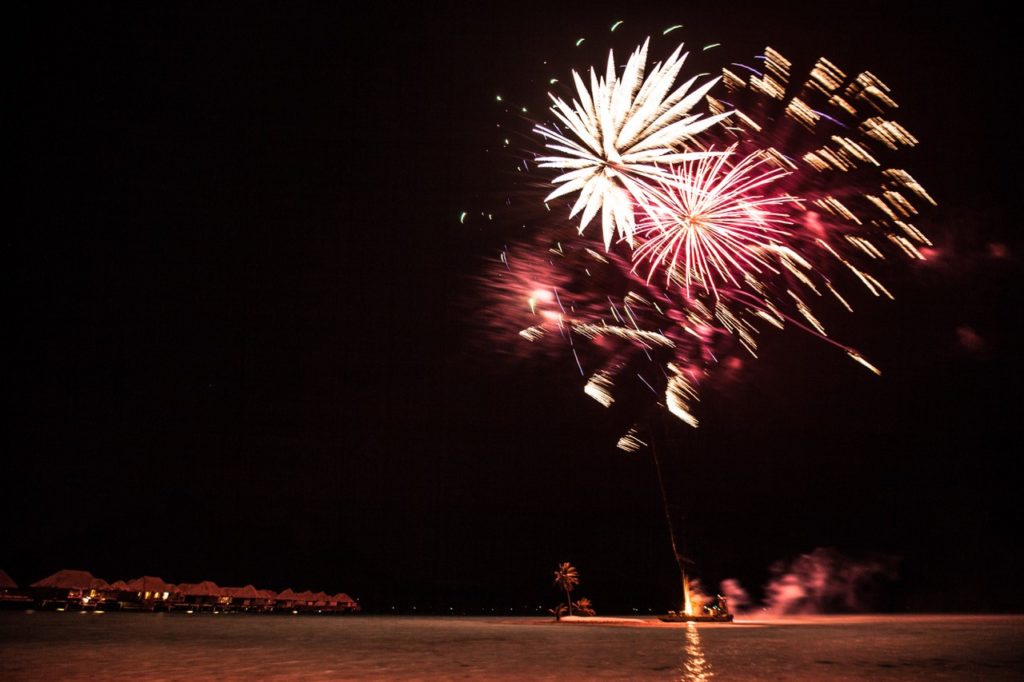 Photography: Sadry Ghacir
You Are Doing a Destination Wedding in Tahiti – And Would Want A Fireworks Show In Moorea To Wow Your Guests?

There is so much you can do beyond the classic sparklers' send-off but you of course want to make sure that you are working with professional pyrotechnicians in Tahiti as the last thing you want on your wedding day is to set fire on your wedding venue!
As an experienced Wedding Planner in Moorea, I specialize in planning small and intimate celebrations in Tahiti that combine a personal experience with striking landscapes and untouched beauty, so I'm ready to help designing firework shows that will magnify our star-lit skies or sit beautifully on our calm lagoon waters, to make your wedding experience in Tahiti totally unique. Are you interested in reading about what a wedding in Moorea costs when you elope? Head straight to this article!
Want To Read More About Entertainment At Your Tahiti Destination Wedding?

The Best Entertainment For Your Tahiti Destination Wedding
Let's Talk Music For Your Beach Ceremony In Moorea
Do You Want Me To Design Your Wedding Experience in Tahiti? Contact Me Here!
For more articles like these subscribe to my monthly newsletter HERE (and

Get the Free Report to pick the best Wedding Ceremony Location in Tahiti

)!