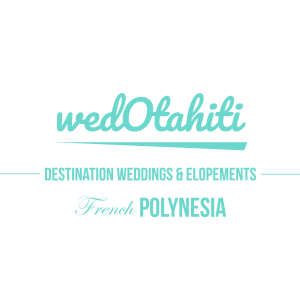 Want to bring your Tahitian wedding vision to life?
Let me help you plan a stress-free Tahiti destination wedding.
Planning a destination wedding from afar can be overwhelming:
Destination weddings take a lot of time to coordinate. We're talking hours spent at researching, making inquiries, corresponding via email, making phone or video calls, trying to think of a cohesive timeline for the day which is nearly impossible when you've never been to the destination.
Plus, decision making and trust building are even more difficult given the distance.
Can you only trust the vendors who have an online presence, or are you missing out on amazing individuals? (hint: you may missing out on some of the best vendors in Tahiti)
Did you know that destination weddings in Tahiti typically range in price from Euros 15,000 for a small event (under 20 guests) to Euros 60,000 for events up to 80-100 guests (including a rehearsal dinner and a post wedding gathering)?
How can you be sure you're going about the process of planning a wedding in Moorea logically and adequately when some around you will be skeptical about the whole idea of a destination wedding?
And then there are the added difficulties of making international payments and communicating effectively given the language barrier.
I get it.
Planning destination weddings in Tahiti is what I do and what I love.
And best of all, I'm here…so you can plan and experience the wedding of your dreams, without frustration and fear.
As a full-time wedding planner in Moorea, I specialize in planning small and intimate weddings in Tahiti that combine a personal experience with striking landscapes and untouched beauty.
Everything–researching, selecting and organizing the wedding ceremony and/or reception locations, catering or restaurant, entertainment, décor, flowers, photographer and/or videographer, hair stylist and makeup artist—[and anything] will be handled by me, jointly with you.
What's more, your peace of mind is important to me:
You can let those feelings go and have the Moorea destination wedding you want without the overwhelm you don't, when you entrust me with the planning and execution of all the wedding details that support your vision of wedding bliss.
No question is too small and you can bet on my responsiveness.
By connecting you to the best and most trustworthy vendors I've built relationships with during nearly two decades of living in Tahiti, I get to focus on helping you create heartfelt ceremonies that are a true and unique expression of your love.
A proud ally of the LGBTQ community and supporter of Marriage Equality, I have a contemporary perspective and will always advocate for my couples, whether straight or same gender couples.
I will put together a detailed timeline for the day, and orchestrate all set up from start to finish, handle the set-up of your décor and supervise that all goes smoothly throughout the day.
Have you come to realize that most resort's cookie-cutter approach to destination wedding packages simply won't do for you?
Or that your busy life and demanding workload means you need to be able to rely on a wedding professional to take the details of planning and executing your wedding off your shoulders without sacrificing your vision, personal style, or desired vibe?
wedOtahiti packages deliver just the kind of high touch attention to detail and peace of mind you need to enjoy the process and have the destination wedding of your dreams.
How Big of a Destination Wedding in Moorea Will You Have?
Our Past Destination Wedding Couples Say It Best!
Here are some reviews' snippets from happily married couples about their experience of a Tahiti destination wedding in Moorea (full reviews can be found here):
Micro Wedding in Moorea ~ Jessica and Jake
Through a wonderful introductory online Skype meeting and some of the best email communication we have ever had in our wedding planning [their destination wedding was re-scheduled last minute from HI to Moorea due to border closures], Nelly won our trust and hearts instantly. She made us feel like we were the only couple to be married in the world.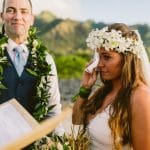 Micro Wedding in Moorea ~ Liz & Bobby
No detail was left unaddressed. Nelly is extremely organized. I knew early on that I could count on her 100%, which was such a relief with a very hectic schedule and demanding job. Her timeline and request for information at the appropriate times throughout the process was spot on.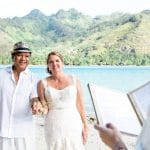 Micro Wedding in Moorea ~ Helen and Sam
Nelly made this distance planning the easiest and most stress-free experience for us, and we're so glad we found her so that we don't have to settle for a resort wedding template.
Let me help you plan a stress-free destination wedding in Tahiti. Click the button below to get started.
Don't Want to Settle for a Cookie-Cutter Resort Package for Your Ceremony?
Download Your FREE eBook Copy Now to Pick The Best Location for a Unique Ceremony in Tahiti!
Don't Want to Settle for a Cookie-Cutter Resort Package for Your Ceremony?
Download Your FREE eBook Copy Now to Pick The Best Location for a Unique Ceremony in Tahiti!
Photos © Nick Radford x 3 | Helene Havard | Olivera Photography