Will It Be Just The Two Of You At Your Ceremony In Moorea? Will There Be Guests In Attendance?
Either way, remember that you're marrying in Tahiti and that the décor is already there!
Take advantage of the stunning surroundings and don't overdo the ceremony space décor.
What you will want is to materialize your ceremony space, either by having some flower petals or lovely blooms scattered on the ground/sand (marking the space where you will stand to say your I dos), or by having floral arrangements on either side or an altar to create a nice focal point of the sacred space.
Here Are 4 Creative and Easy Ways To Decorate Your Moorea Ceremony:
1. Floral Sacred Space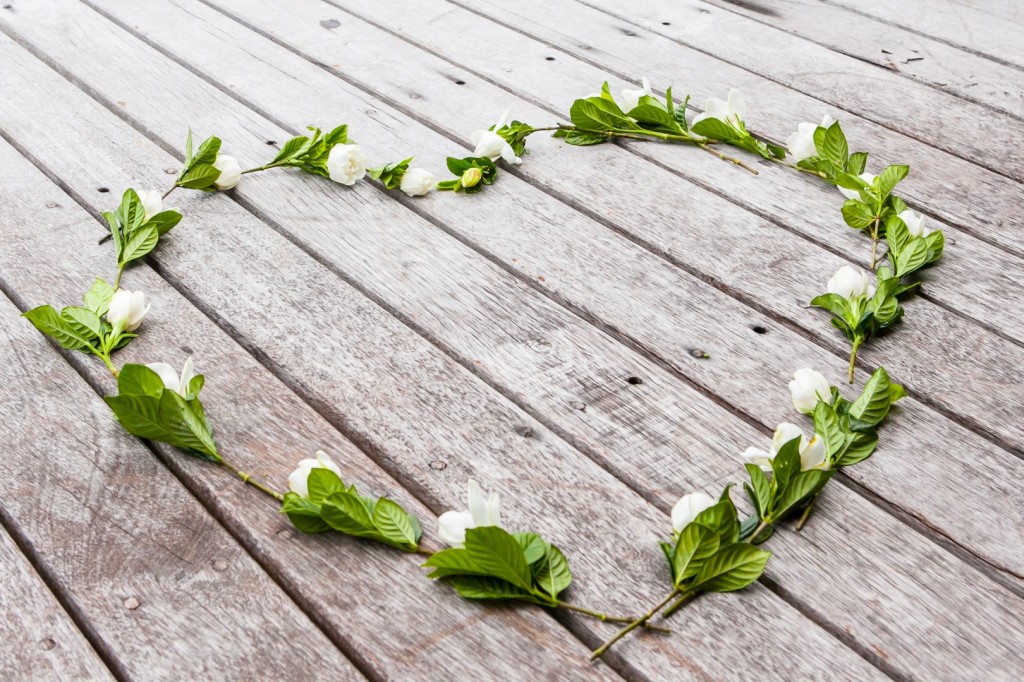 Photo Credit: Jean-Philippe Yuam

When hiring me as your ceremony officiant in Moorea, I will always draw a sacred space on the ground/sand using tropical flower blooms or flower petals.
2. Floral Arrangements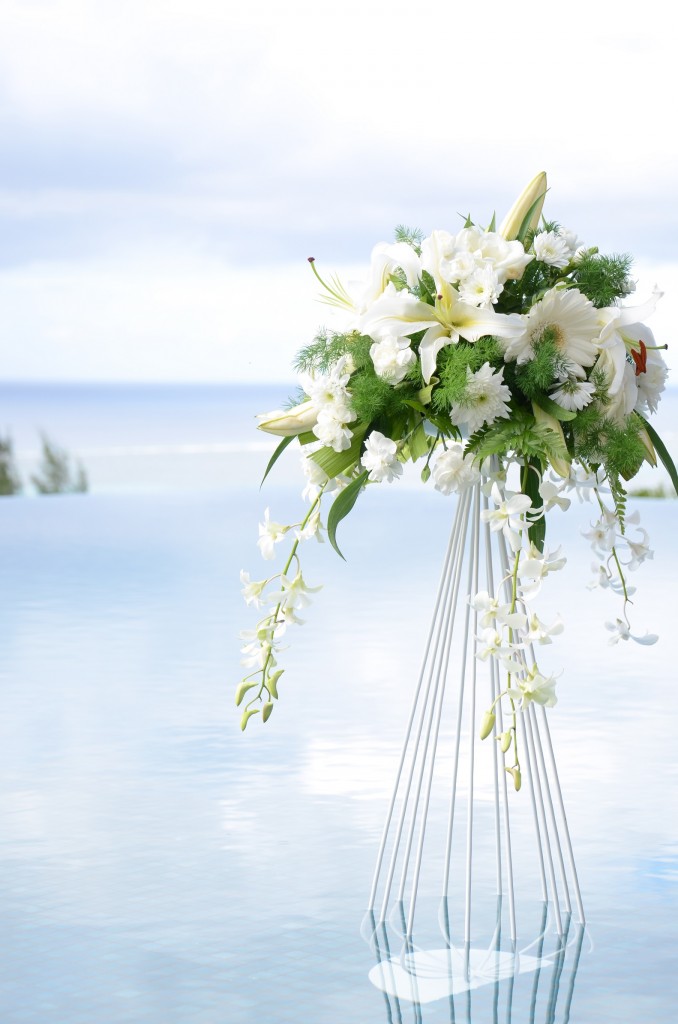 Photo Credit: Renaud Fayada
Photo Credit: Helene Havard Photography

Create a lovely focal point at the end of the aisle with two flower stands, one on each side of your sacred space.
3. Lantern Arrangements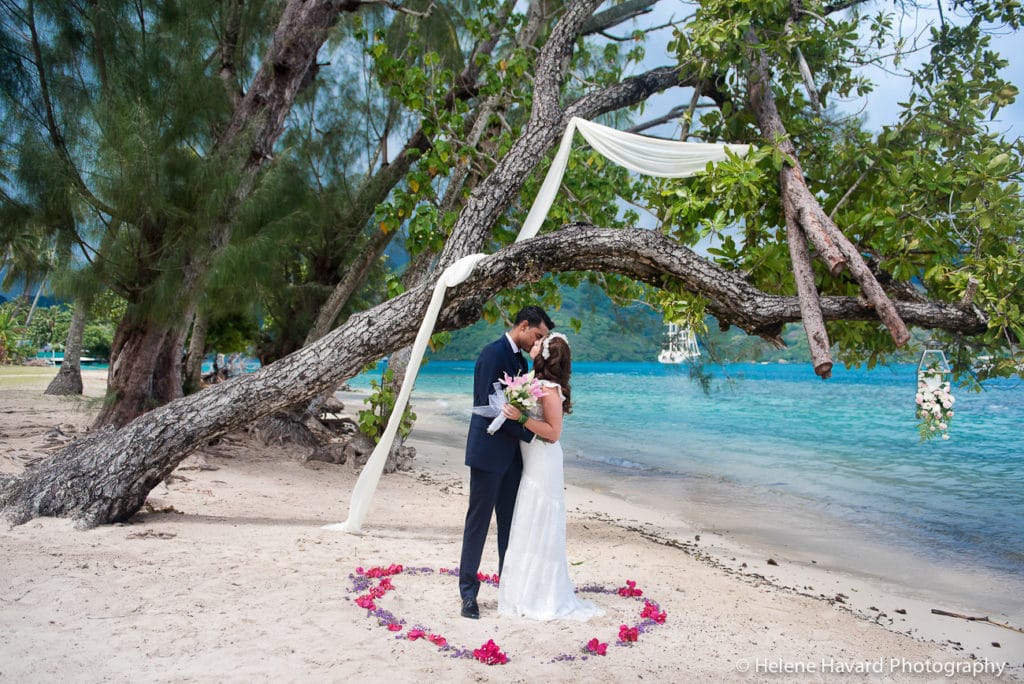 Photo Credit: Helene Havard Photography

Same as above, using lanterns of varying size and shapes either on both sides of your sacred space, or on just one side to balance another decor/space element. You can either fill them with flowers for a daytime ceremony, or light up candles at sunset, these can go in the sand, or hanging in a tree…
4. Shells
Photo Credit: Turama Photography

If you're thinking of having an arch or altar for your Moorea ceremony, you can head to Weddings in Moorea's website for inspo and their latest designs' pictures / custom-made altars in Moorea, and you may also be interested in reading this blog post on the same topic :
Dream Wedding Altars in Tahiti : Created For You
** last updated on September 15, 2019 **
For more articles like these subscribe to my monthly newsletter HERE (and

Get the Free Report to pick the best Wedding Ceremony Location in Tahiti

)!