Are You Planning To Elope To Tahiti ? This Is For You.

If you have decided to elope to Tahiti for your destination wedding, you need to prepare yourself for some of your loved ones, friends or family members – or maybe all of them, if that is just you and your fiancé eloping – not being able to attend.
It might even occur that certain people get offended that you are marrying abroad and that they will not be part of your wedding ceremony in Tahiti.
Eloping is super romantic and can be anything from simple to extra elaborate : you can have a day that is really just about you, and you can still have a reception back home!
But if you are afraid of your sentimental heart betraying you, here are 5 easy ways to include and honor your loved ones in your wedding ceremony in Tahiti:
1. Display A Photo

Display a photo or a full set of family and friends' photos near the ceremony space. It can be photos hanging around a nearby tree, or on the altar, photos displayed on a table… I often have couples who simply bring along a framed photo of their loved ones, just like if they were witnessing the ceremony:
Photo Credit: Jean-Philippe Yuam Photography
2. Carry Something From Them With You

Whether that is those toasting flutes your BFF gifted to you to use at the wedding, or the bouquet your mother made herself for you, you can carry something that reminds you of that person when you walk down the aisle or celebrate post-ceremony! You can for example incorporate a favorite photo or another little memento into the bouquet, or have a family heirloom engraved for the occasion: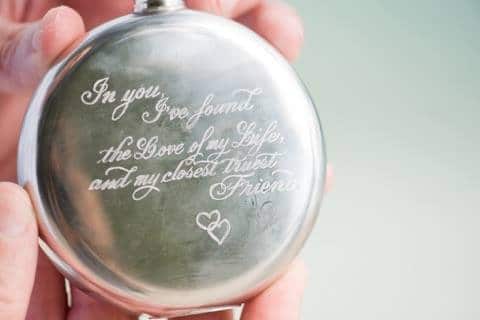 Photo courtesy of a past bride.
3. Dedicate A Part Of The Ceremony To Them

As a Life-Cycle Wedding Celebrant, I will create and develop a personalized ceremony that is unique to your couple and to your story. We can incorporate a line in the ceremony remembering your family and friends that even if they cannot be here on the day with you, you love them, or you can read a few words honoring your parents and friends, like this couple did:
Photo Credit: AngelM
4. Have Them Write A Message To You

Whether you go the traditional way and send out paper announcements of your destination wedding in Tahiti, or you set up a wedsite, or you do both, ask your friends and family members to write a message for you, gather or print all the messages and have a "messages in a bottle" or a wishing tree at the ceremony. This of course works also very well with your attending guests to write their best wishes on the wedding day for you to read on your 1st anniversary: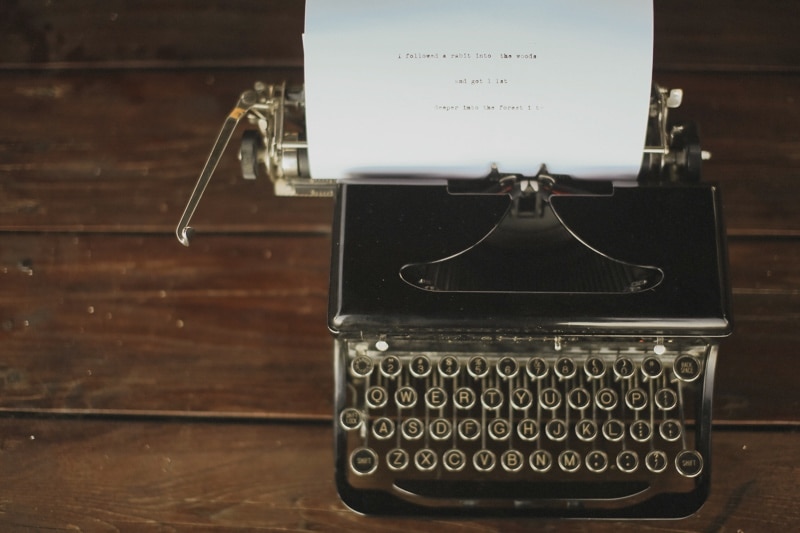 Photo Credit: Nick Radford Photography
5. Make A Toast

That one is super easy!
Photo Credit: Olivera Photography
Need A Heartfelt And Unique Ceremony Written For Your Wedding? Ask Me!
For more articles like these subscribe to my monthly newsletter HERE (and

Get the Free Report to pick the best Wedding Ceremony Location in Tahiti

)!